Barbadian singer-businesswoman Rihanna has reportedly given birth to her second child with American rapper A$AP Rocky.
In February of this year, Rihanna shocked the internet by announcing her second pregnancy during the Super Bowl LVII halftime performance.
News reaching us here at 1Family Radio is that Rihanna welcomed her second baby on August 3, 2023; however, the gender and name of the baby are yet to be known.
In keeping with her prior promise that she and Rocky wouldn't leave Los Angeles until the baby was born, Rihanna gave birth in a hospital in the city.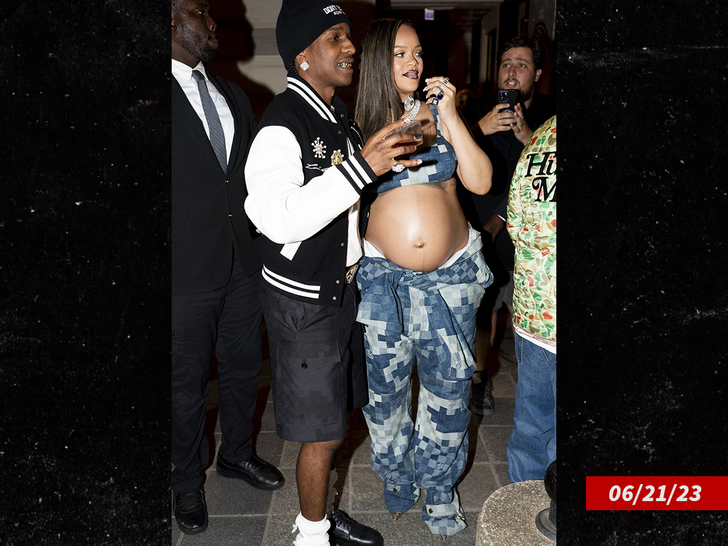 Rihanna reduced her work commitments before their baby was born because she knew full well that having two babies in the house would make her life tremendously busier.
 Our sources claim that Rihanna and A$AP Rocky have agreed not to immediately announce any intentions of introducing the new child and would instead spend the first few months of parenthood secluded from the spotlight.
Source: 1Familyradio