Menzgold has disclosed the termination of the new validation process aimed at facilitating the payment process of customers whose funds were locked up.
In a letter dated August 18, 2023, the CEO of the now-defunct company NAM1 notified its clients that the validation procedure was an effort to correct discrepancies in claims made by its clients that rendered them ineligible.
Clients with frozen funds were consequently required to buy GH 650 Menzgold Digital Verification Access Cards in order to validate their transactions.
Aggrieved customers whose money were locked up and individuals who thought the tembattled CEO had intentions of defrauding his former customers reacted angrily to this news release, though.
In response, NAM1 issued a fresh statement on August 20, 2023, announcing the cancellation of the manufacture and printing of the aforementioned verification card.
"Menzgold would cease the production and printing of the PVC Digital Access Cards, which imposes a cost burden, and shall resort to the printing of PIN codes only, for onwards distribution at no cost,'' the statement sighted by 1Family Radio read.
According to the statement, irate customers are consequently obliged to prove their allegations by providing "Proof of Transaction with Menzgold."
They are required to provide a copy of their "customer's gold trading agreement and a copy of any national ID card, with both documents bearing the same name."
Clients are also required to send copies of any supporting papers they submit for validation along with an email acknowledging receipt to info@payboy.com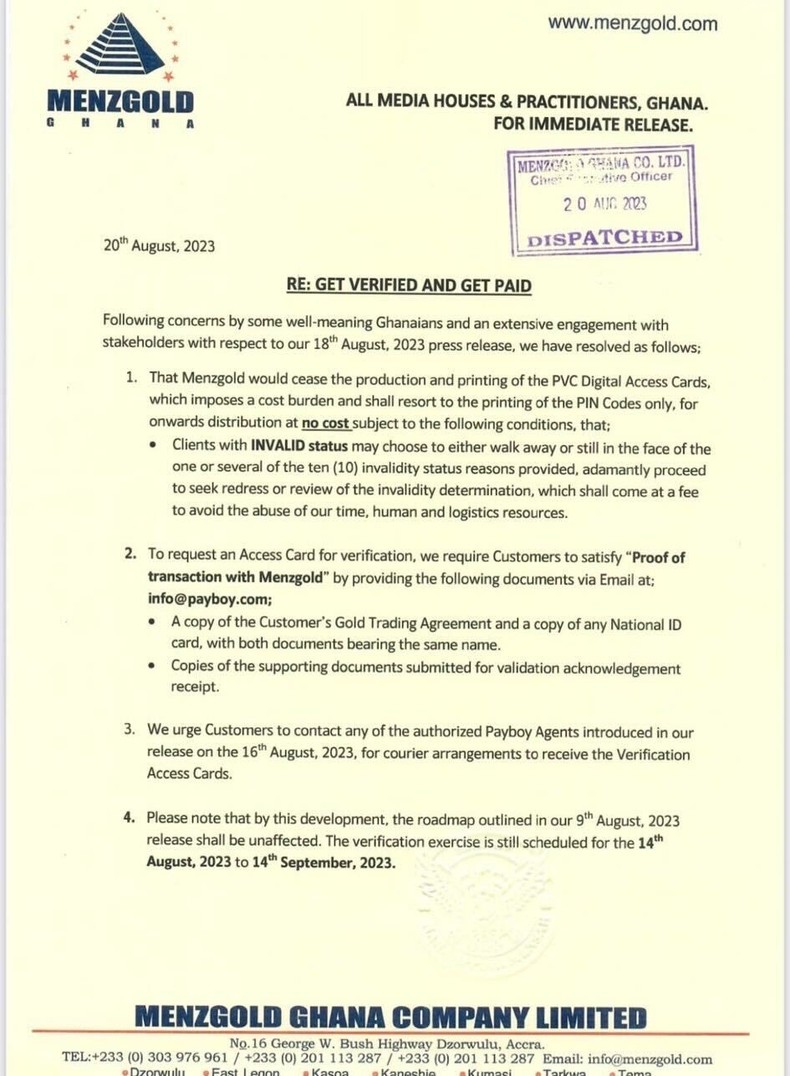 Source: 1Familyradio